M5ez, a complete interface builder system for the M5Stack as an Arduino library. Extremely easy to use.
Three weeks ago I was frustrated that it wasn't easier to build applications for the M5Stack. Today I release M5ez (pronounced "M5 easy") so that everyone can build things that look cool and just work.
There are little things I want to make better still. It's not "done" - such things are never done - but you have to release at some point. But is good enough to build things on.
A video can say more than a thousand words: please watch the video and have a look at the Github repository.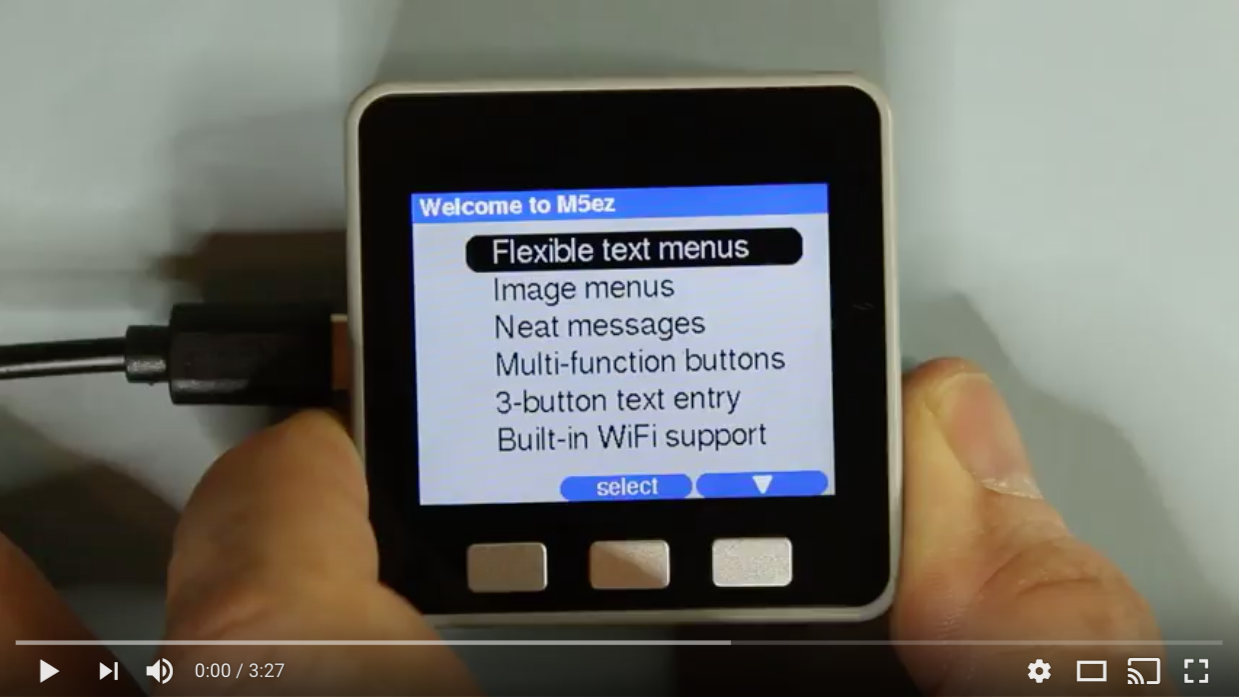 As you will see I put some effort into documenting everything it does on Github. I hope you all will play with this and tell me what you like and don't like. I will continue to work on it and let you know in this thread when things are changing.
---
( A big thank you to Calin for some of the ideas. )
posted in PROJECTS