RE: GPS + GSM
Default the GPS and GSM modules are partially disconnected from the M5Stack bus.
You must bridge the contact areas for connection.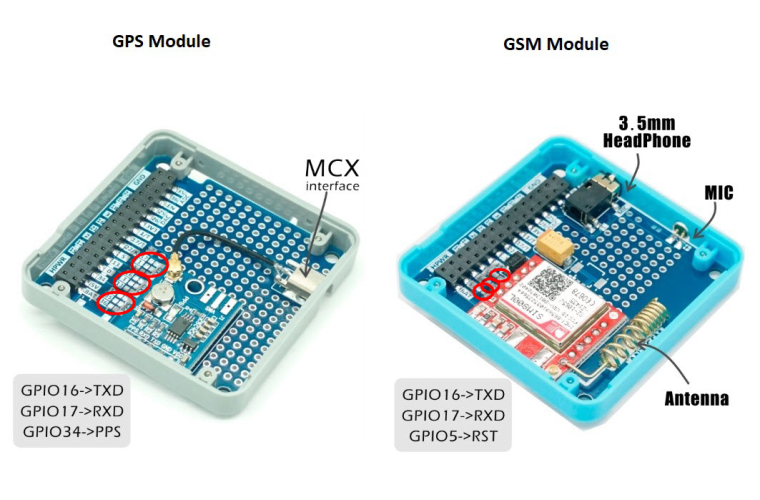 The GSM module has not alternatives for connection. It uses GPIO16 and 17 for UART and GPIO5 for reset.
The GPS module has alternative connections. 16&17 or 1&3 or 5&13 for UART. If you d'not need a PPS-signal, you can not bridge it at all.
BUT.
GPIO 1&3 is used USB-UART (CP2104).
I d'not know how to use GPIO 5&13 like a UART. This is not a typical application for ESP32.
posted in FAQS