RE: HTTP POST to Azure IoT
@world101 This also worked! Thanks.
The 'Content-Type' was the key step it looks like.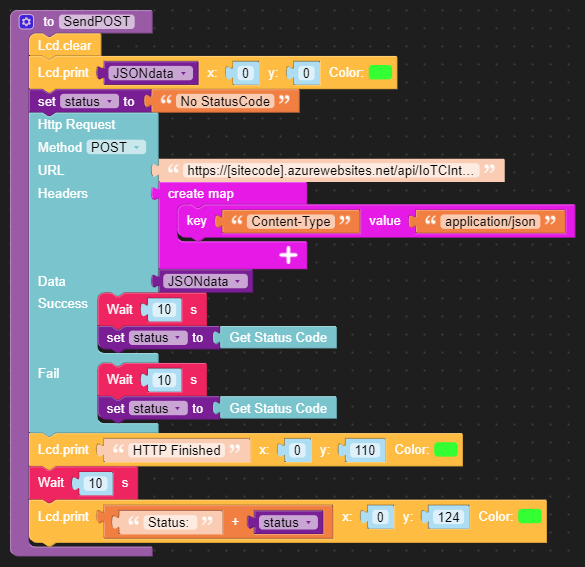 I had to put in those 'waits' else I randomly got 'Local variable referenced before assignment' errors during the POST step - which I can only guess at not having a Status code to set for status and then trying to Print that status. Its still not very reliable - It often hangs at that HTTP step and I have to reset.
Anyway - progress! Here is the nice little graph of 'realworld' data from the m5stick in a dashboard in Azure IoT - thanks for your help.

posted in UIFlow