RE: UIFlow 1.8.9
@m5stack
I'm using CoreInk and i want realize a menu with a selection indicator.
This is part of the sketch i'm using: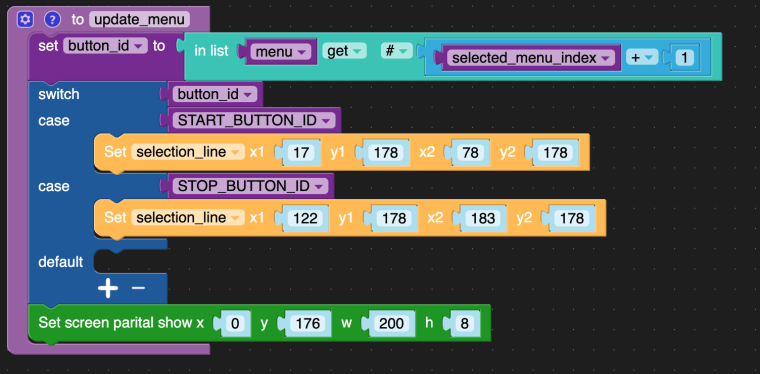 I think there's a bug in M5Line when redraw because this is what i get:
https://drive.google.com/file/d/1kE_-J3Zrc57fYtHJqEOPY6LEf_pZhMYL/view?usp=sharing
The problem occurs also if i call a complete refresh instead of partial.
M5Rect has the same problem, M5Circle works fine.
posted in Official Updates