Need help to fix Error M5GO
Hello, I have a small problem. I cannot connect Wi-Fi. it shows message error.
Wait COM.X module connect and stable :) (TX : 13 RX:5)
Wait module stable timeout. Please check module connect :(
but I don't have module connected. I try to go back on set up. so, I press button many times, but it does not work.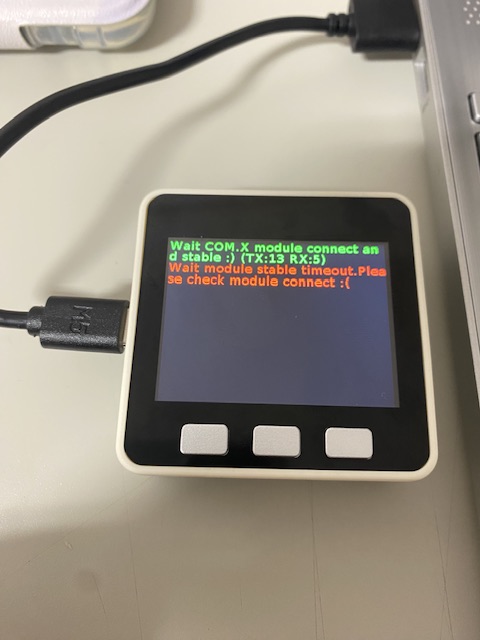 posted in M5GO