4-Relay Unit control with UiFlow
Hi guys!
I have played a bit with my 4-Relay Unit in UiFlow, and want to share the result for those who want to program it with blockly.
You can control it with I2C at address 0x26
The relay control data reg is 0x11 (decimal 17) and the data is the binary state (1-open, 0-closed) of the relays in decimal number.
If you want to open relay 3, that should be 0100 in binary which is 4 in decimal, so you have to control the relay with the number "4".
I made a small diagram, I hope it is clear how to use it :)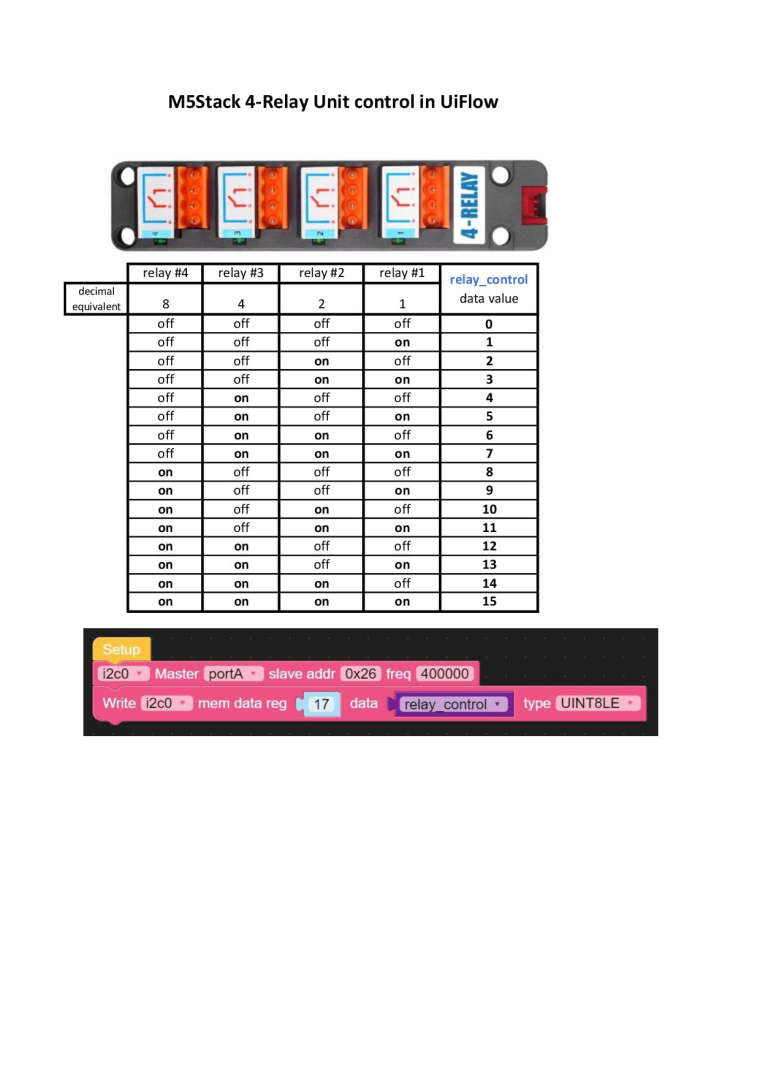 And here is the blockly diagram of a full 4-Relay control with a Core 2, using four touch switches for individual relay control: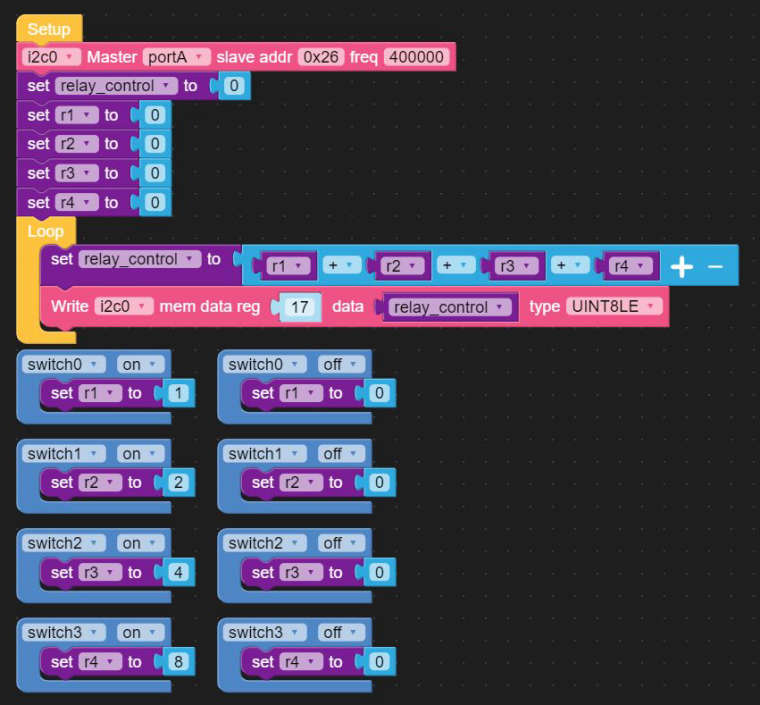 posted in Modules