RE: M5STICK OLED cant turn on
Version 1.4.2 and version 1.4.3 works as well.
One mistake I made and probably some others made is that you have to select the StickC version in MBurner. Also, only the 115200 speed was working properly. With the other speeds, I had "A fatal error occurred: Timed out waiting for packet header". Once the new firmware is flashed, disconnect the cable and reset the board by connecting the Gnd and the Bat connectors with a wire jumper.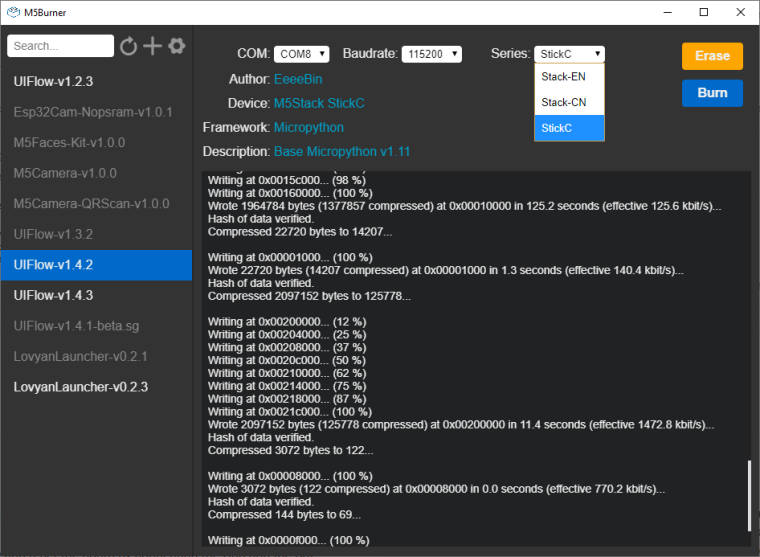 posted in M5 Stick/StickC