RE: Program M5CAM fails
I have been looking a bit closer at this and trying to make sense of it with and I think there is a simple design error but it should still work.
this is the WROVER kit control logic ..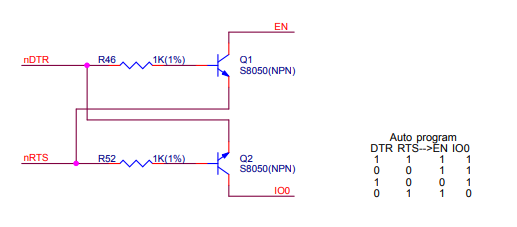 and this is the M5CAMs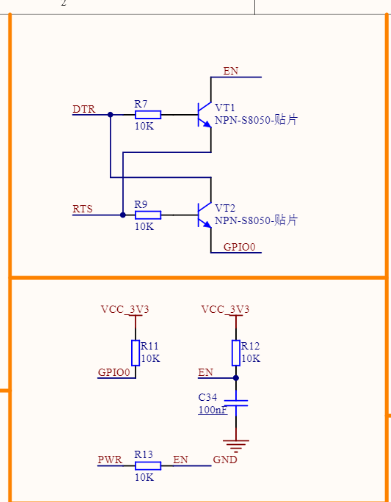 so it looks like VT2 is reversed but it should still work regardless, it might be affecting the timing perhaps ?
Using platformio with no mods and the WROVER kit board selected a close look at the reset timing shows that the EN line is always taken high (by about 500nS) after GPIO0 is also taken high, hence it never enters boot mode. I think I can get around it by hacking the esptool.py .. but its late now, 4am, so it can wait till tomorrow.
a failed program attempt ..

and a close up of one of the edges shows GPIO0 always going high about 500nS-1uS before EN goes high.
发布在 FAQS