RE: m5stack camera module - hardware design bug
Well, because of lack of documentation you are on your own.
The demo example lists
Pin Configuration
CONFIG_D0=32
CONFIG_D1=35
CONFIG_D2=34
CONFIG_D3=5
CONFIG_D4=39
CONFIG_D5=18
CONFIG_D6=36
CONFIG_D7=19
CONFIG_XCLK=27
CONFIG_PCLK=21
CONFIG_VSYNC=22
CONFIG_HREF=26
CONFIG_SDA=25
CONFIG_SCL=23
CONFIG_RESET=15
The big question is: Is the BME280 and MPU6050 soldered on the board (as you indicated)? Is the I2C SDA of the BME280 physically connected to G22 as the leaflet says or G25?
For me unsoldered peripherals is very suspicious. It smells like big hardware bug. If M5Camera with PSRAM based on WROVER module uses really G22 for the I2C and also connects this pin as VSYNC to the cam the bug is obvious.
A proper design is with I2C pullups. Here is an example from bitluni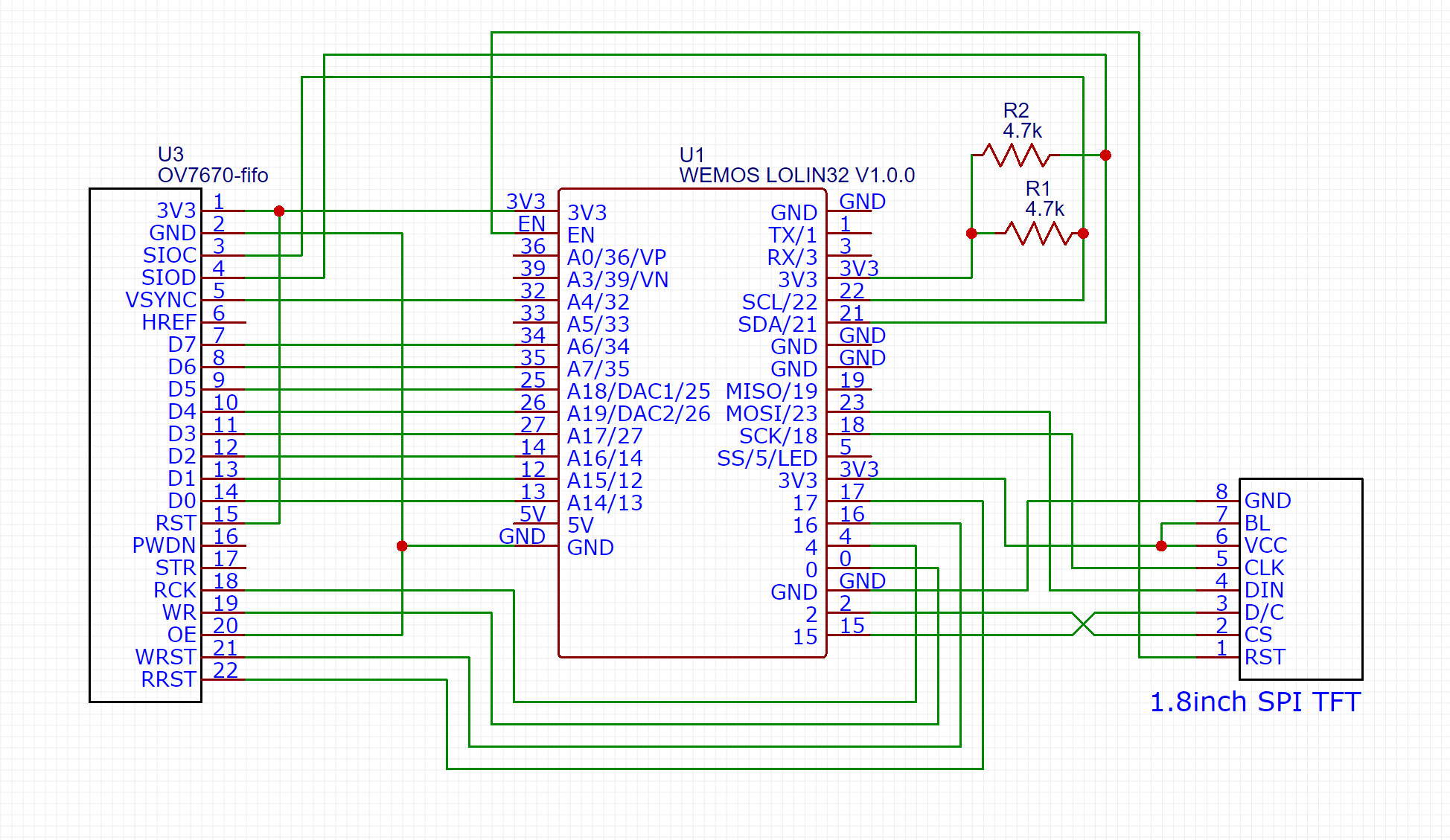 发布在 PRODUCTS